There are many options available to you when you are purchasing your first barbecue grill. It may seem overwhelming, but knowing the difference in each type of grill will help you may an easier decision.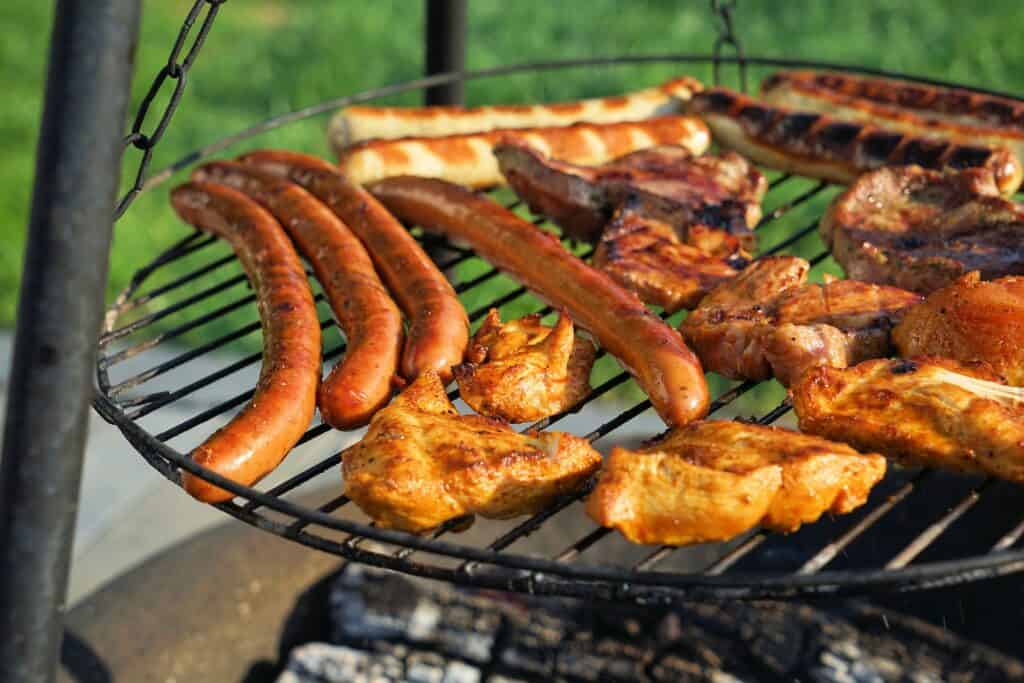 Charcoal Grills
Charcoal grills are one of the most used types of grills. These grills utilize charcoal and lighter fluid to heat up and cook your food. You will find charcoal grills come in all shapes and sizes and vary in cost.
Charcoal grills come in small sizes, which are ideal for apartment dwellers or people with small homes. Once you have used your charcoal grill, you can clean it, and store it away.
Gas Grills
Propane grills are also useful for someone in small areas since they can come in smaller sizes.
Propane grills use propane gas to cook your food. If you want to quickly cook foods while still maintaining a grilled flavor, you may want to consider Propane grills.
The Coleman Coleman RoadTrip 225 Portable Stand-Up Propane Grill is a popular grill at Amazon, but you can find gas grills locally at hardware stores, big-box stores, and supermarkets, so shop around and find one best suited for you.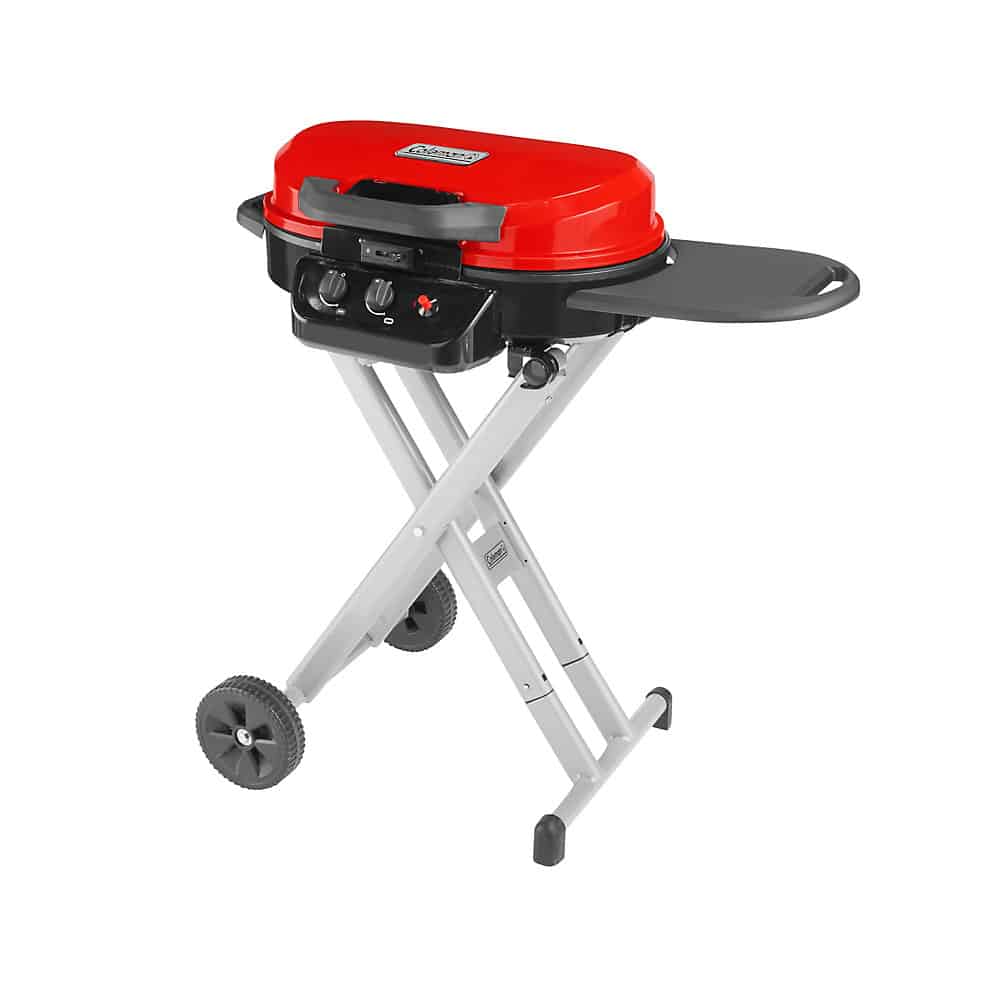 Natural Gas Grills
Natural gas grills are a little more complicated than smaller grills, so they require more room. These grills are meant to hook up directly to your home's natural gas line and can cook meat in record time.
Smoker Grills
Smoker Grills are used when the flavor is the number one priority. These grills use wood to slow cook your meat. Flavors can be controlled by using different types of woods.
While you can smoke meat on most barbecue grills, a smoker is designed specifically for that purpose. Instead of monitoring the heat every 10-15 minutes, a smoker, once set up, can be left alone for hours.
Like all types of barbecues, smokers come in a variety of designs and prices. As of this writing, the Masterbuilt MB20071117 is the most popular smoker over at Amazon. You can get your feet wet with this smoker, it is relatively low priced, they have sold thousand and the user reviews give it a 4+ rating out of 5.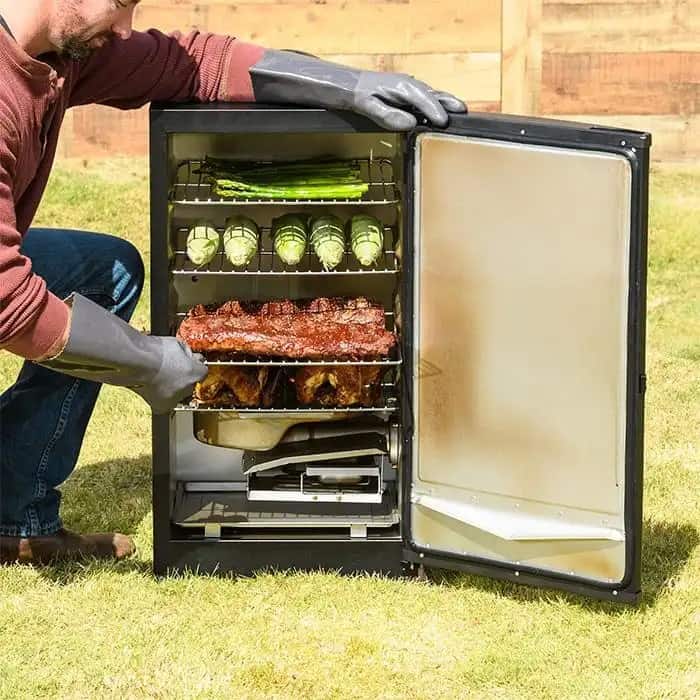 Electric Grills
Electric grills are becoming very popular amongst backyard BBQers.
They are usually small in size and again fairly inexpensive. They are great for those who live in an apartment or condo where space is limited and they are not allowed to have an open flame.
Electric grills start up quickly, require little maintenance, and can cook anything you can cook in your kitchen. They can grill, smoke, bake and broil just like a kitchen oven and you get the joy of outdoor cooking while preparing your favorite meal.
These are a great set-and-forget grill letting you do slow cooking without worrying about temperature fluctuations and replenishing the fuel source.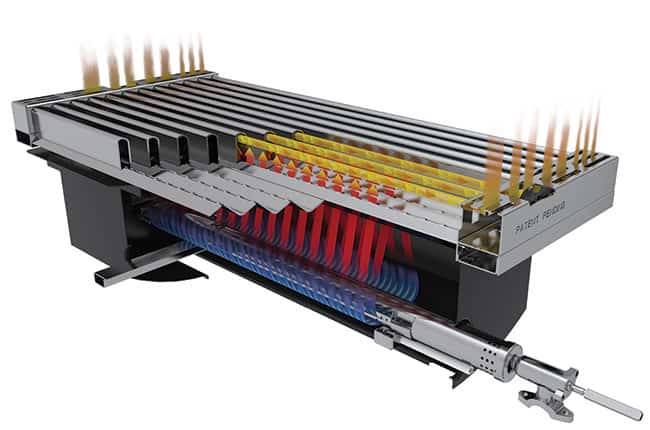 Infrared Grills
Infrared Grills are becoming more commonplace as people find out about them. Once they only were used in the foodservice industry, as people want the same advantages at home there use has spread.
Infrared grills can be found in both electric and gas-type grills. As always there are people who like technology and those who do not. Opinions go with backyard grilling.
An infrared grill uses infrared technology as the heat source or as an additional burner. In a conventional gas grill, the flame sits directly under the grill grates and heats them to cook the food.
In an infrared grill, there is an infrared element between the grates and the flame. The heat source heats the infrared element, which then radiates intense heat to the food.
The main advantage of infrared grills is they can get much hotter than conventional units. The grilling temperature can easily reach 700 degrees F which makes searing a steak quick fast.
The consolidated heat source preheat the grill faster and cooks the meal fast saving fuel, money, and time. With the heat being transmitted from a solid surface it is more consistent and reduces flare-ups.
While infrared grills can get very hot they are not good at low and slow cooking. Not all foods benefit from high heat and a quick cook. When shopping look for one with a wide temperature range.
The price of an infrared grill is more than that of a similar gas or electric grill, but inexpensive models can be found.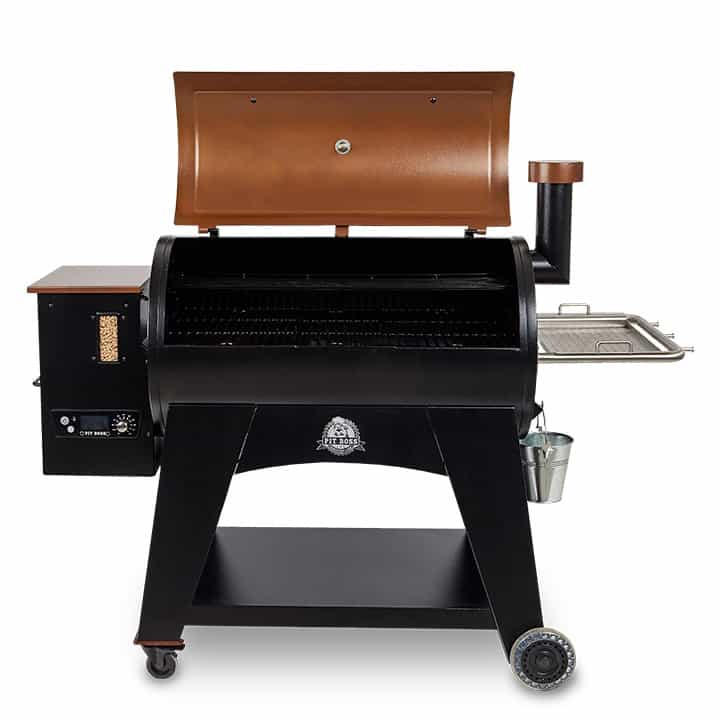 Pellet Grills
Pellet grills are a great all-in-one cooking appliance, but I would not recommend it for a first grill.
By design, pellet grills take up a lot of space. They have a horizontal tank-type construction with a pellet hopper attached to the end all of which adds up. These cookers use an electric burner to ignite specially made food­safe hardwood pellets from an integrated hopper.
Food absorbs the smoke and flavor of natural wood smoke that is controlled by a convection fan. A wide range of cooking temperatures is also controlled digitally. Some models even feature Wi­Fi controls that give you the ability to monitor and adjust the cooking temperature using your smartphone even if you do not want to stay near the grill. Choose a grill that can hold temperatures as low as 160 degrees and up to 450 degrees for low­ and­ slow cooking of larger pieces of meat or tougher cuts.
It is very hard to find an inexpensive pellet grill that is worth the money you pay for it and the results will prove it.
A pellet grill gives you the ability to smoke, roast, braise, grill, and bake food all in a single unit. Unfortunately, low-end models do not provide the insulation and seals to retain heat and smoke leaving them costly a frustrating.
To get into useable pellet grills you will need to spend in the 300-400 dollar range.
These cookers are great for low­ and ­slow cooking and smoking large cuts of meat.
WHAT SHOULD I LOOK FOR WHEN BUYING A BBQ GRILL
With the many types of grills, a couple of factors should be considered when you go to purchase your first grill. Remember, each type of grill comes with its advantages and disadvantages, so you must weigh your options and decide what is right for you.
Cost
Outdoor grills can range from extremely cheap to very expensive depending on the type and features available on them.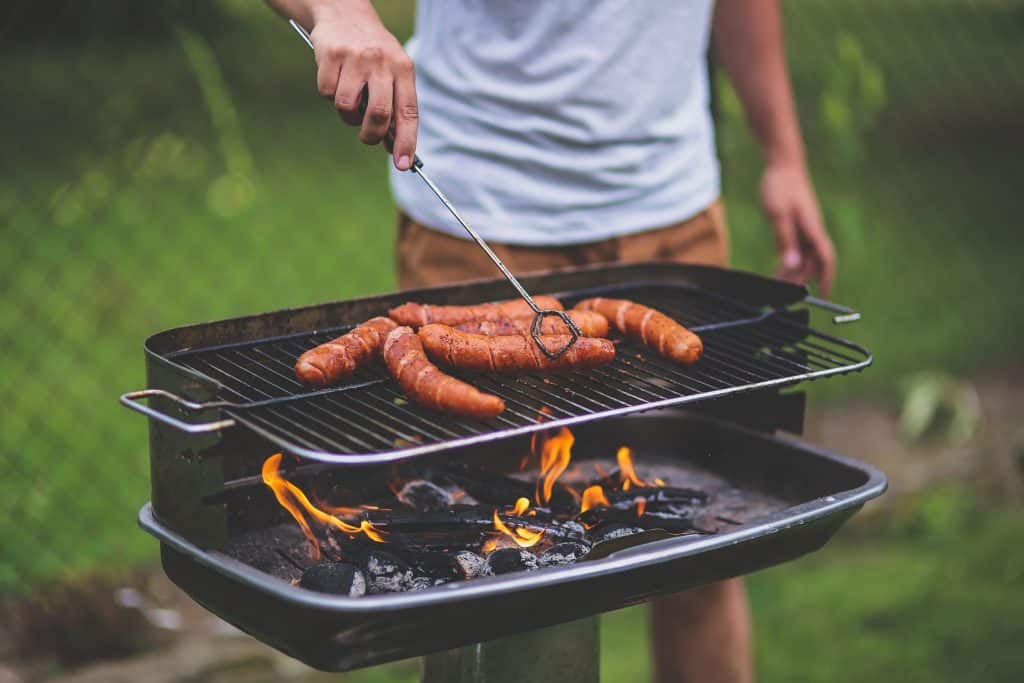 If you are looking for an inexpensive grill, then you should consider a charcoal grill. While larger charcoal grills are available, smaller grills can be purchased for as little as $10 to $15 at your local department store.
Propane grills are slightly more expensive, starting at around $100 dollars. A smoker grill is slightly more expensive than a propane grill at about $130 each. Natural gas grills on the higher end of cost. Typically these types of grills start at about $300.
Electric grills can range from 100 dollars up to thousands of dollars, but you can get good value at the low end.
Multiple fuel grills are the most expensive at about $450 and up. Multiple fuel grills allow you to grill using one or a combination of fuels.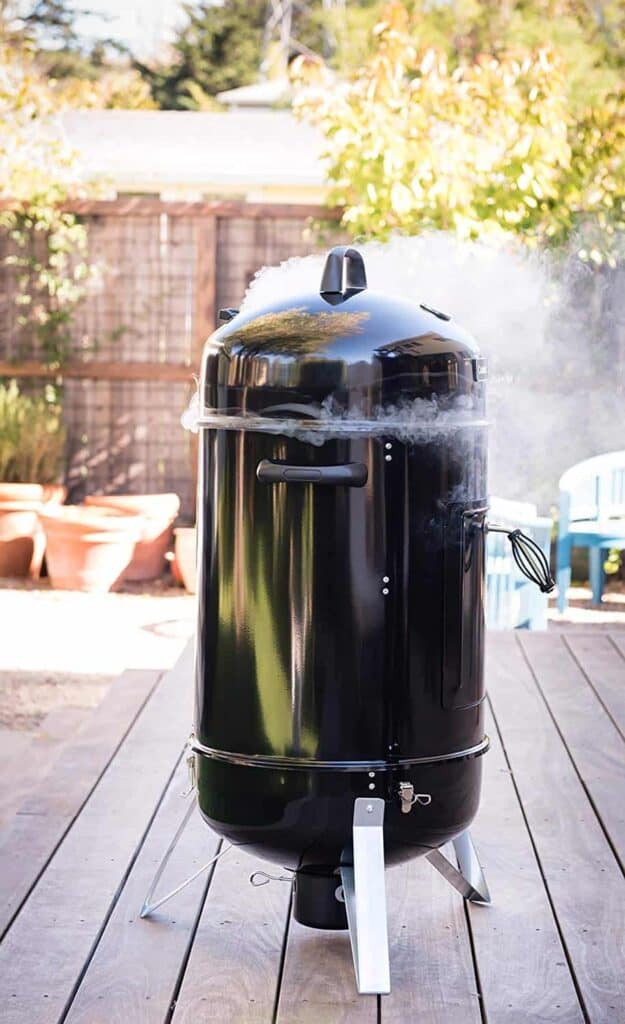 Flavor
If you are concerned with flavor, your first choice should be a charcoal or smoker grill. Both of these grills allow you to replicate a true "smoked" flavor. Smokers are especially nice because you can also control the flavor by changing the type of wood or wood chips you use.
This is good if you are wanting to slow cook your meat. If you are wanting to cook something a little quicker, you may want to stick with the charcoal grill. A charcoal grill will cook quickly if you want it to, and it will still provide a good "smoked" taste.
Cooking Space
Finally, the space you have available should be a consideration. When your barbecue grill is not in use, you must have a proper place to store it. Charcoal and propane grills are ideal for smaller areas such as apartments and city homes. If you have a large amount of space available, then you may want to consider the larger outdoor grills.
Ceramic Grills
Ceramic grills, also called Kamado grills are both a conversation starter and produce great results.
These grills can be as inexpensive as a Goerge Foreman at about $50 and the price range goes up from there.
These are insulated egg-shaped grills with a hinged lid that leaves plenty of space above and below the grates for airflow. The best kamado grills are still made of ceramic, you will find some made of steel or even cast iron. Their thick walls give them great insulation, high efficiency, and the ability to hold very high and very low temperatures, making them perfect for both grilling and smoking.
Understanding how the kamado works can be a little tricky at first, but once you learn how to control the cooking temperature, this versatile barbecue grill can produce great foods.
Looking from the outside these grills look to be small in size because they do not have a very large diameter, but if you look inside many have multiple cooking grates which can double the cooking surfaces. Some have split grates that afford you the ability of both direct heat and indirect heat letting you do low-and-slow cooking.
Having two heat zones means it will be easier to cook food with different cooking times.
Frequency Of Use
If you take care of your barbecue grill it will last you many years so you want one that will meet your needs for years to come. Even a modestly priced grill will last you 5-10 years with only a minimum amount of care.
Will you be grilling for just two people or will you be entertaining most weekends in the summer? Will you abandon the inside kitchen for the outdoors during warmer months and want a flexible backyard kitchen where you can cook different pieces of meat?
How Many BTU Do I Need For An Outdoor Grill?
BTU, or British Thermal Unit, is a measurement of the total heat output and fuel consumption per hour of all grill burners. A higher BTU does not mean a hotter grill and may mean you are wasting fuel.
The industry standard for BTUs used by a grill is between 80 and 100 BTUs per square inch of heating surface. If your grill has two cooking grates then it would be the combined total area of both grates.
Some manufacturers do not include the cooking surface of a side burner, but they should.
When buying a gill focus on the ability of the gas burners to generate heat across all the cooking surfaces. Do not buy a 2 burner unit when it needs to have 3 gas burners to heat the total surface area.
Less than 80 BTUs means you will not be able to sear your meat because there is not enough heat.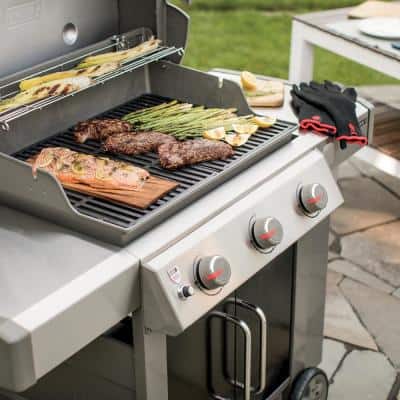 Should I Get A 2 Or 3 Burner Barbecue Grill?
Your best choice for a first grill will be a three-burner grill unless you are really strapped for outdoor space. There will be many times the additional surface space will come in handy when cooking.
The two-burner barbecue grill will not save you enough as a liquid propane grill to make up for the limitations and inconvenience.
Is A 3 Burner Grill Big Enough?
Consider the number of people you will be grilling for and the amount of room you will need for the cooking surface area.
Focus On Barbecue Grill Construction
A well-constructed grill should be the first priority.
Is the body of the grill made of well-fitting metal, or inexpensive tin?
Are the grill grates stainless-steel or inexpensive metal? The stainless steel will probably last a lifetime and clean up easily. 
One of the worst experiences a grill master can have is to plan the first BBQ of the season and find their gill is covered with rust.
You can find grills that are inexpensive but still made with quality material and craftsmanship. Invest in a product you will be proud to use.
Are Weber Grills Better Than Char-Broil?
Pay attention to the quality of the construction and the heat distribution of the barbecue grill you are looking to compare.
Both brands have been around a long time and millions of consumers have used these products. The real question is which grill is right for you.
Consider fuel types and ease of supplying fuel. Is it easy to control heat levels for your tasty meal?
RECENT POSTS
HOW TO USE AN ELECTRIC SMOKER TO SMOKE MEAT – 2021
HOW TO USE A WATER SMOKER? THE ULTIMATE GUIDE