Hi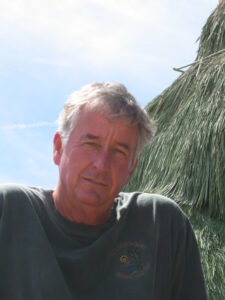 Hi, my name is Bruce. I am the creator of BBQ Everyday, and have been cooking seriously since I was about 19. Originally, I'm from California and have lived in many places across the United States. I currently live outside of Phoenix, Arizona which allows me to do a lot of backyard cooking.
I started this blog to share my love and experiences with BBQing and backyard entertaining.
Gathering with family and friends
All of the content on this site is planned and edited by me to ensure we meet a high-quality standard. At times I do use freelance writers to cover specific topics, but nothing is published without my approval as the creator of this site.
Most of the recipes I have made and I try to share my experiences with each. Sometimes making a good meal is more than just following the recipe since I find they do not always come out as planned. If I have questions or am unsure of something I try to address it here to make sure it is easier for the next person. My goal is to ensure everything we publish is accurate and up to date, so that you can trust the information and recipes you discover here.
As much as possible we take a hands-on approach with our recipes and cookware reviews. We also rely on online feedback from product owners, since it is not always possible to bring an item into our kitchen. I spend time reviewing information and materials specifications on most products and regularly consult with experts in the field.
Thanks for stopping by.
I love to learn and share cooking ideas and techniques and hope you will come back soon and share your experiences.
Feel free to contact me if you have any questions about the information
you find on this site.
Sincerely,
Bruce